Dramatherapy in Schools, Clinics and Organisations
I offer a bespoke freelance package to suit the individual needs of any school, clinic or other organisational setting in the areas of Surrey, London & Berkshire.

This can be made up of Sessional, Half Day or Full Day Dramatherapy services and can include:

30 – 60 minute Dramatherapy sessions (Group & 1:1)

Written clinical reports

Attendance at MDT meetings, Annual Reviews, LIAMS etc

Initial observations

Assessments

Meetings with parents and carers

Help with applying for funding (including match funding)

For information on package prices please visit the Rates page.

I also offer an Introduction to Dramatherapy workshop for staff to demonstrate how this provision can benefit pupils and clients in your setting. If you would like a Leaflet with more information about Drama and Movement Therapy in schools and organisations or are interested in the introductory workshop please contact me.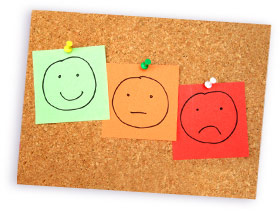 Dramatherapy in Education
The effectiveness of dramatherapy in schools and special education has now been widely recognised and published. Its creative capacity allows opportunities for communication and the expression of emotions and feelings around personal, social or health education issues (PSHCEE).

Working in schools I have a thorough understanding of SEAL and Every Child Matters government campaigns and Dramatherapy supports key elements of both these campaigns. I have experience of working in Mainstream Primary & Secondary Schools, Private Primary & Secondary Schools, Special Schools, Colleges, Nurseries & Preschools.

I mostly commonly work with children and young people who have:

Autistic Spectrum Disorder (ASD)

Emotional and Behavioural Difficulties (EBD)

Learning Difficulties

Social and Communication Difficulties

Physical and Sensory Disabilities

Attachment related Difficulties

As well as children and adolescents who are dealing with:

Lack of self-esteem or confidence

Peer related difficulties

Foster care and adoption transition

Change or loss, e.g. divorce, bereavement, or moving home

Trauma and abuse

Issues around sexuality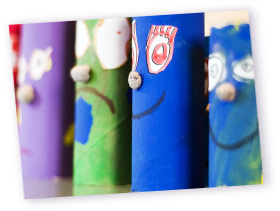 Dramatherapy in Clinics and Organisations
Dramatherapy is now found more readily in other settings with adults and children in order to help support with difficult feelings and emotions, life changes and health diagnoses. Dramatherapy can be tailored to meet the needs of each child and adult setting in order to offer the most effective support to each individual. I have experience of working in many types of settings as a freelance Dramatherapist:

Children's Organisations:
Young Carers Organisations
Sure Start Centres
Young Offender's Centres


Adult's Organisations:
Outpatient Mental Health Centres
Elderly Care Homes (Dementia)
Rehabilitation Centres


Clinics:
Eating Disorder Clinics
Mental Health Clinic
Palliative Care
NHS