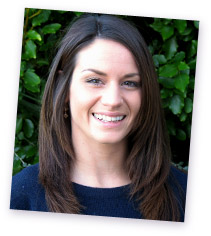 Dramatherapy in the North West of England
My name is Emma Dawes, and I am a fully qualified Dramatherapist (MA) and Clinical Supervisor (CAST). I am a registered member of the Health & Care Professions Council (HCPC) and of the British Association of Dramatherapists (BADth).

I am currently based in Cheshire, and I work in the Manchester, Cheshire and Liverpool areas as a Dramatherapist, specialising in work with children and young people referred to therapy from doctors, schools and parents. I currently offer private one to one sessions in Liverpool and Cheshire . I also offer trainee therapists and others in the helping professions clinical supervision.

I specialise in working with children, young people and adults who would benefit from exploring their issues or feelings in a creative and contained setting, in order to bring about lasting positive change. For some people this change may be slight, for others it can be a gigantic step. Some people may be referred to Dramatherapy by schools, organisations and clinics but many others seek out private Dramatherapy for themselves or for their loved ones.
"Opportunities to find deeper powers within ourselves come when life seems most challenging."

~Joseph Campbell


---
Qualifications & Training
I hold an MA in Drama and Movement Therapy (Sesame) and a BA in Acting (Performance). I have undergone several additional trainings in counselling modalities including CBT (O.A.Dip).

I have over thirteen years experience of working with children and young people, both as my current position as a Dramatherapist and also as a Drama Practitioner, Carer and Early Years Teacher. I have over nine years experience of working with adults in a therapeutic setting.

I regularly attend workshops and conferences to aid my continuing professional development as a therapist. I also run workshops and present at conferences for therapists, professionals and students throughout the year.

Most recent CPD training completed:

Working with Foetal Alcohol Syndrome (CCS)

Positive Handling Strategies (TEAM TEACH)

MAKTON signing - basic (ST JOSEPHS SCH)

Autism Awareness (ST JOSPEHS SCH)

'Helping Children with Feelings Through Arts & Play' (AMH)

Therapeutic Use of Sand Play with Children (CCMH)

Therapeutic Use of Puppets with Children (CCMH)

Epilepsy Training & Diazepam Administration (NHS)

'When the Words Aren't Enough' creative workshop (MT)

Understanding Challenging & Antisocial Behaviour (ASDD)

The British Association of Dramatherapists (BADth) and Health & Care Professions Council (HCPC) guildelines require ongoing supervision and psychotherapy as part of their therapist code of practice and ethics. I therefore regularly attend both supervision meetings and Jungian psychotherapy.

I have professional liability insurance and up to date enhanced DBS check (formerly CRB). I have a thorough understanding of child safeguarding procedures and have completed additional training on this.